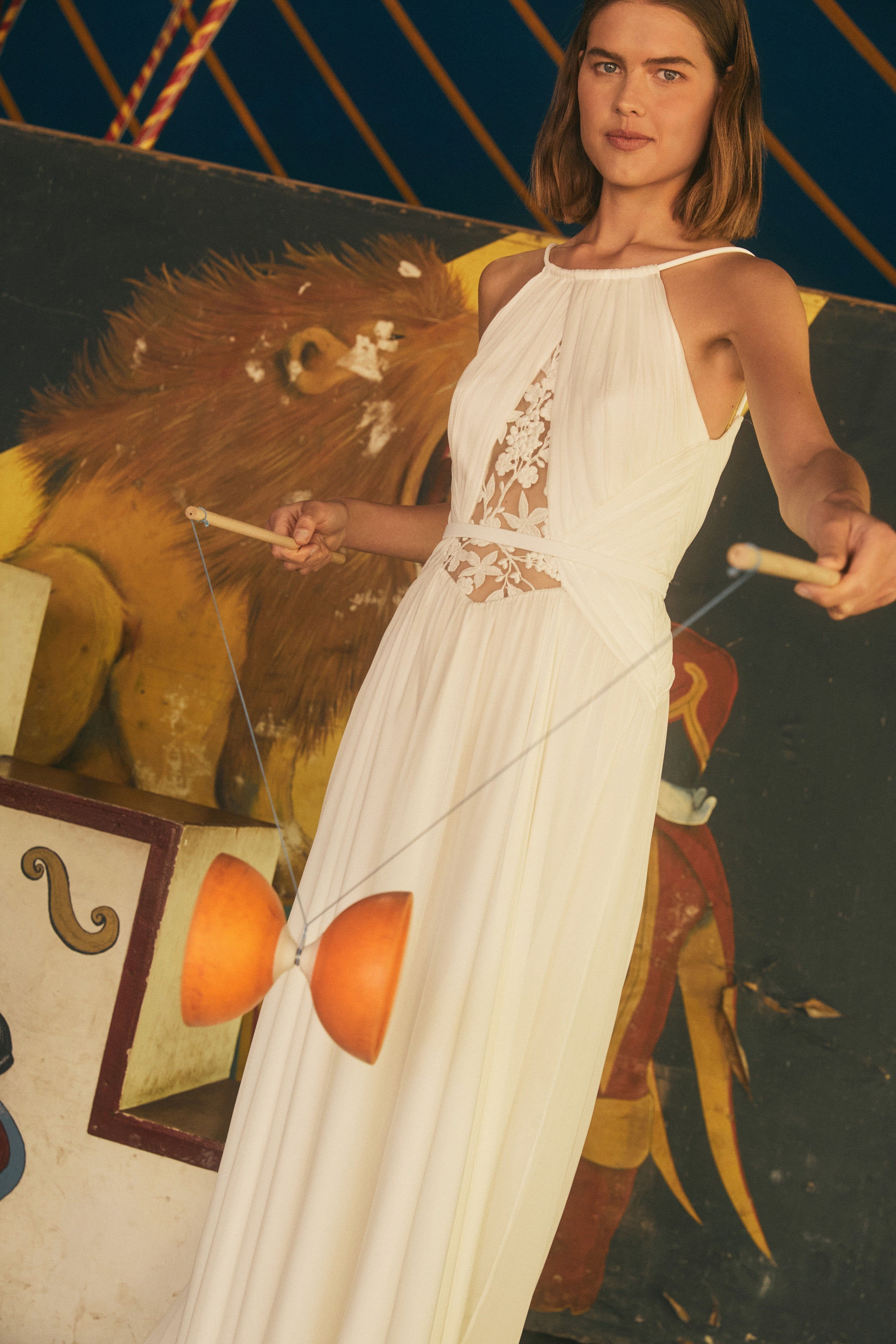 "The call of life"
As its name suggests, the Amar dress is a reference to dance and any other live performance. A real call to freedom.
In tribute to the Amar circus, this dress is a call to freedom.
Silk chiffon backless dress with draping over the chest and a Hortensia embroidered tulle yoke on the stomach. Waistline accented by a crêpe waistband. Chiffon and satin skirt.
Prendre RDV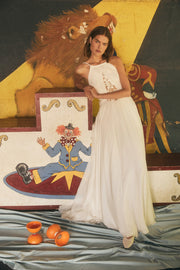 Amar