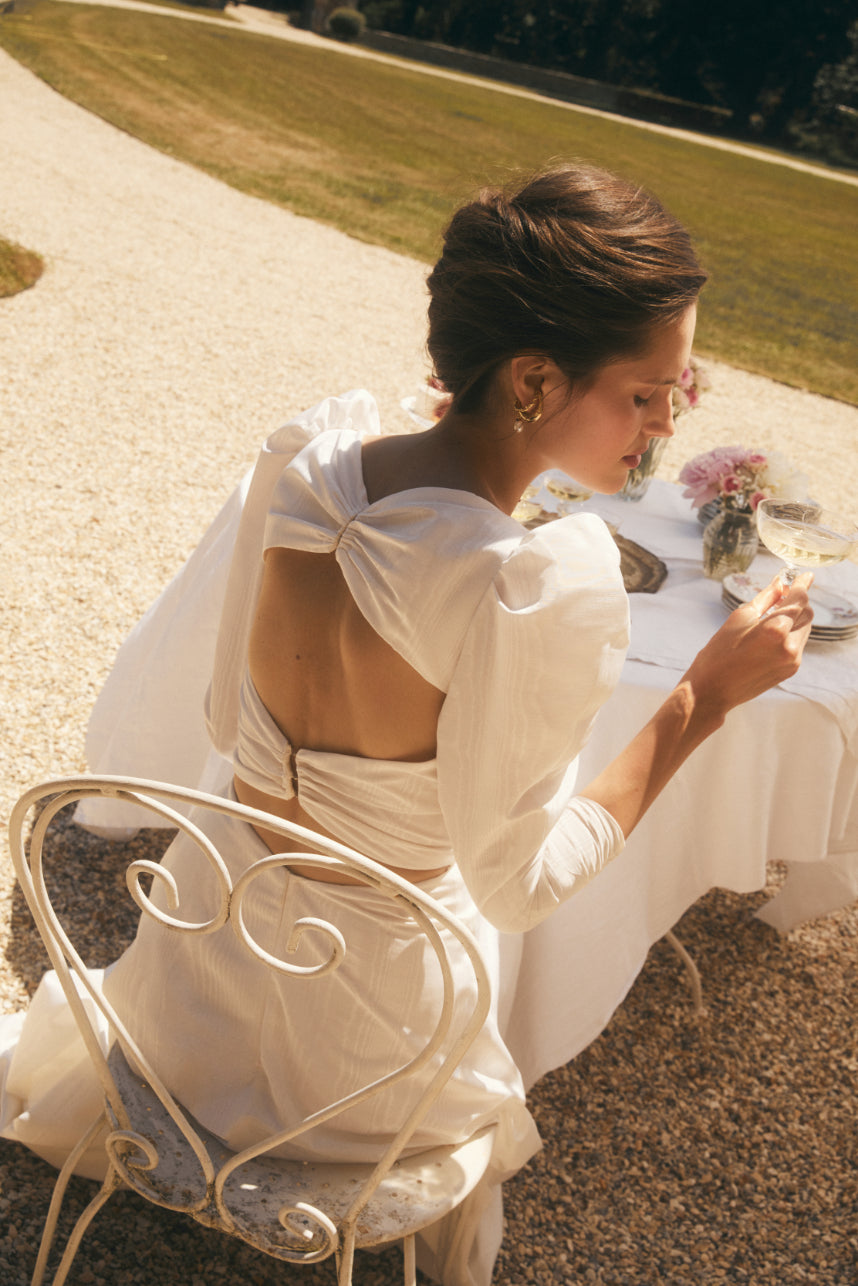 "Bold butterfly"
Albe finds its identity in the technical expertise of "butterfly" draped detailing on the front and back, offering a glimpse of skin. A bold dress that shakes up convention without ever pushing the bounds of modesty.
Moire long-sleeve dress.
"Butterfly" draped detailing front and back, fastened with small jewelled accessories.
Leg-of-mutton sleeves.
Prendre RDV
ALBE