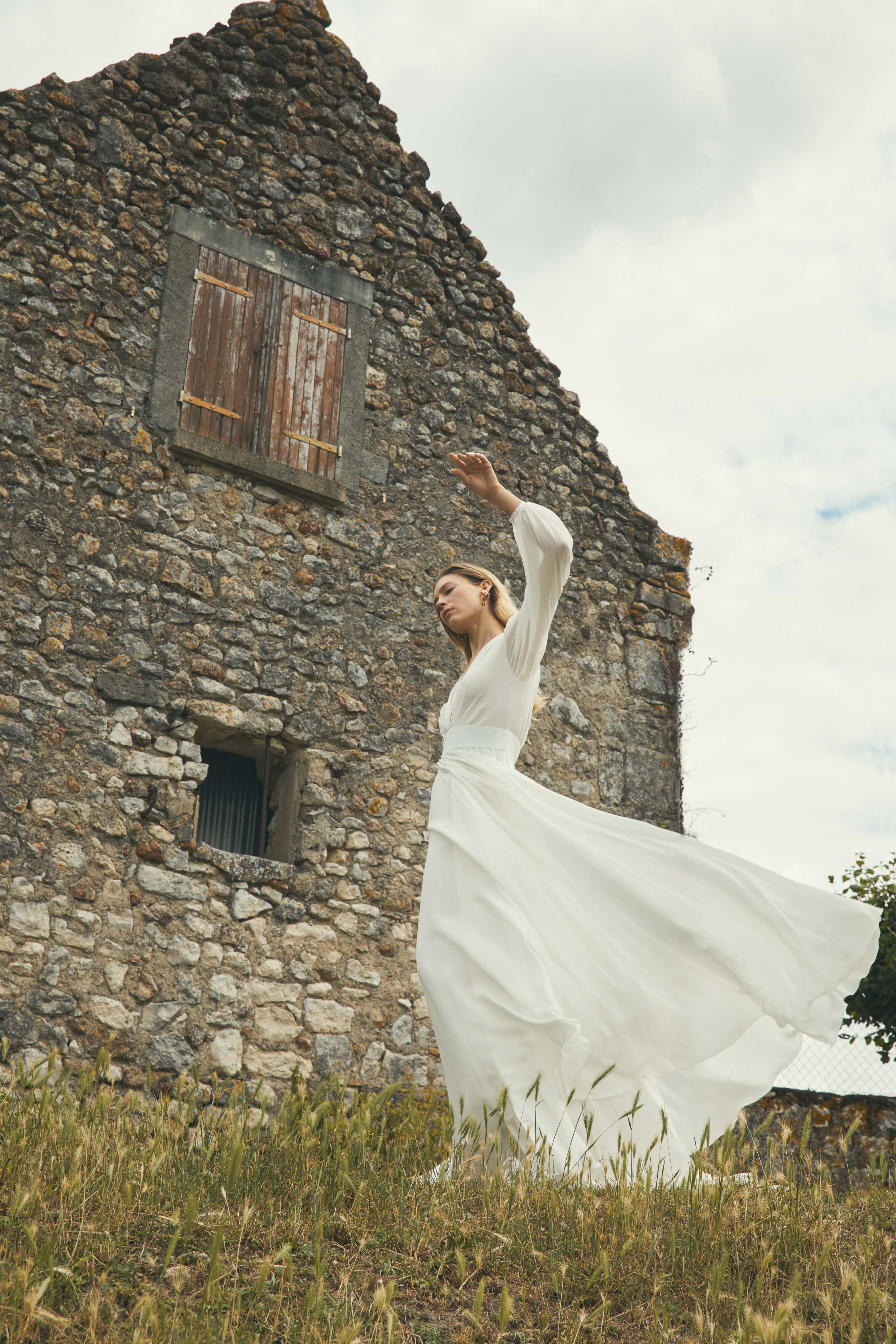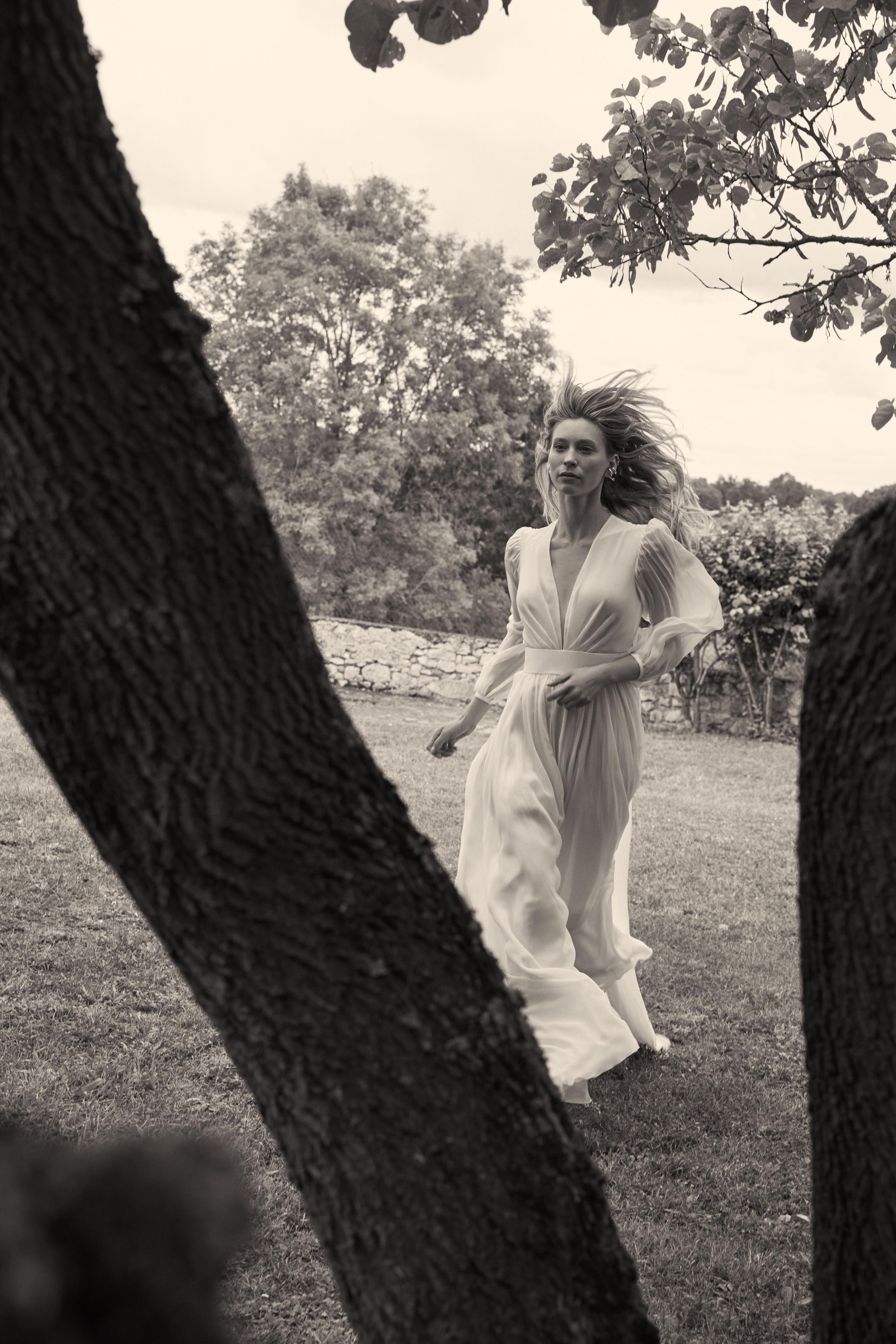 "Naturally breathtaking"
A nod to Candes-Saint-Martin, known for being one of the most beautiful villages in France, this dress finds its beauty in the purity of the materials, its fluidity and lightweight feel. Add the gilet for a look reminiscent of the Renaissance.

Silk georgette crepe dress with draped sleeves. Broad waistband. V-neckline at the front and triangle-shaped neckline at the back.
This dress can be accessorised with a sleeveless gilet and a belt.
Prendre RDV
Candes