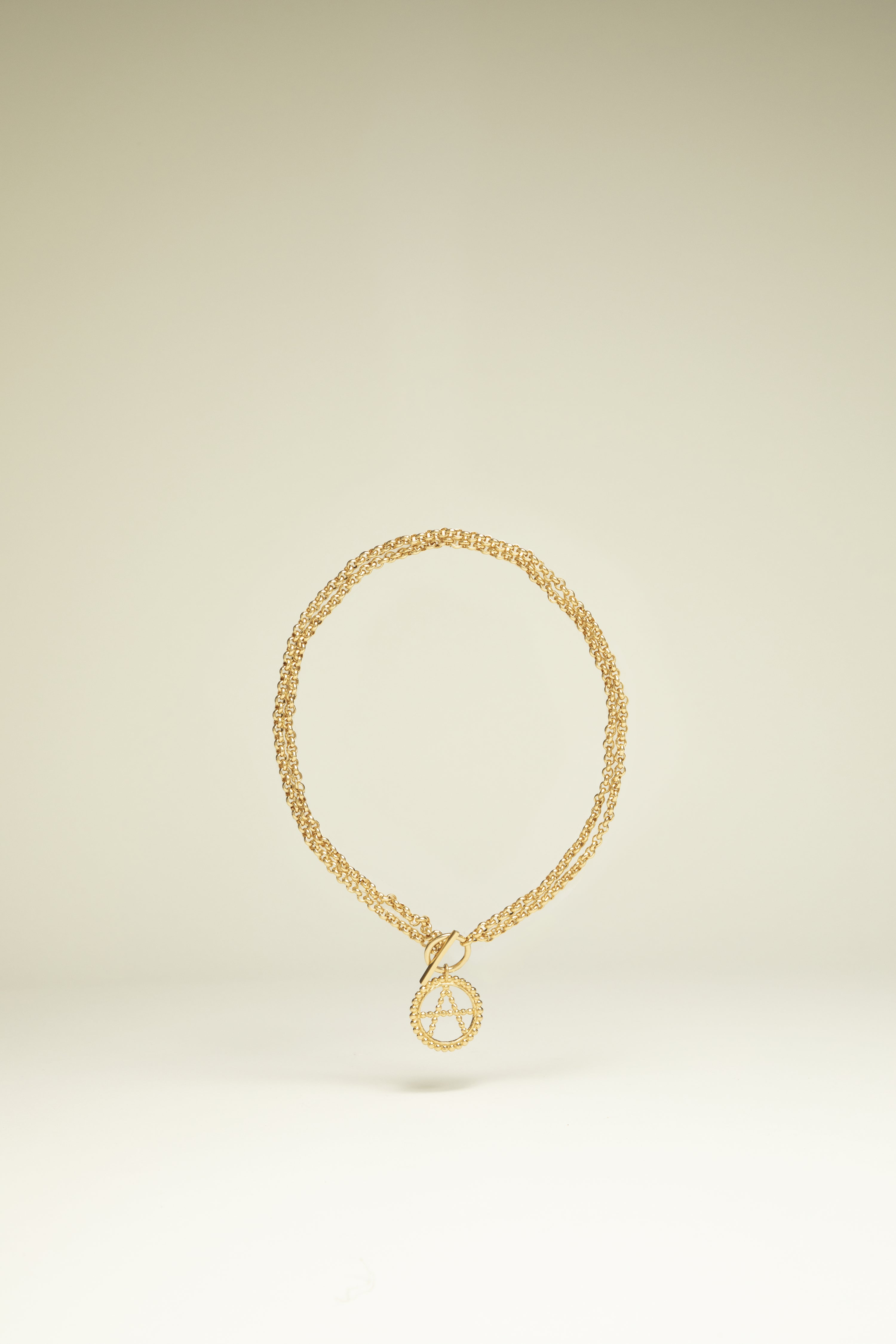 "A" for Love, Abundance, Alchemy, Friendship... and above all for Alice.
This necklace is a tribute and a thank you to the designer's sister, with whom she worked for many years during the development of the House.
Delivery time: 2/3 weeks
A question about this product? Contact us at eshop@margauxtardits.com
DESCRIPTION
Antique-style medal and double chain in 24-carat gold-plated brass.
DESIGN
Designed in France - Made in Italy