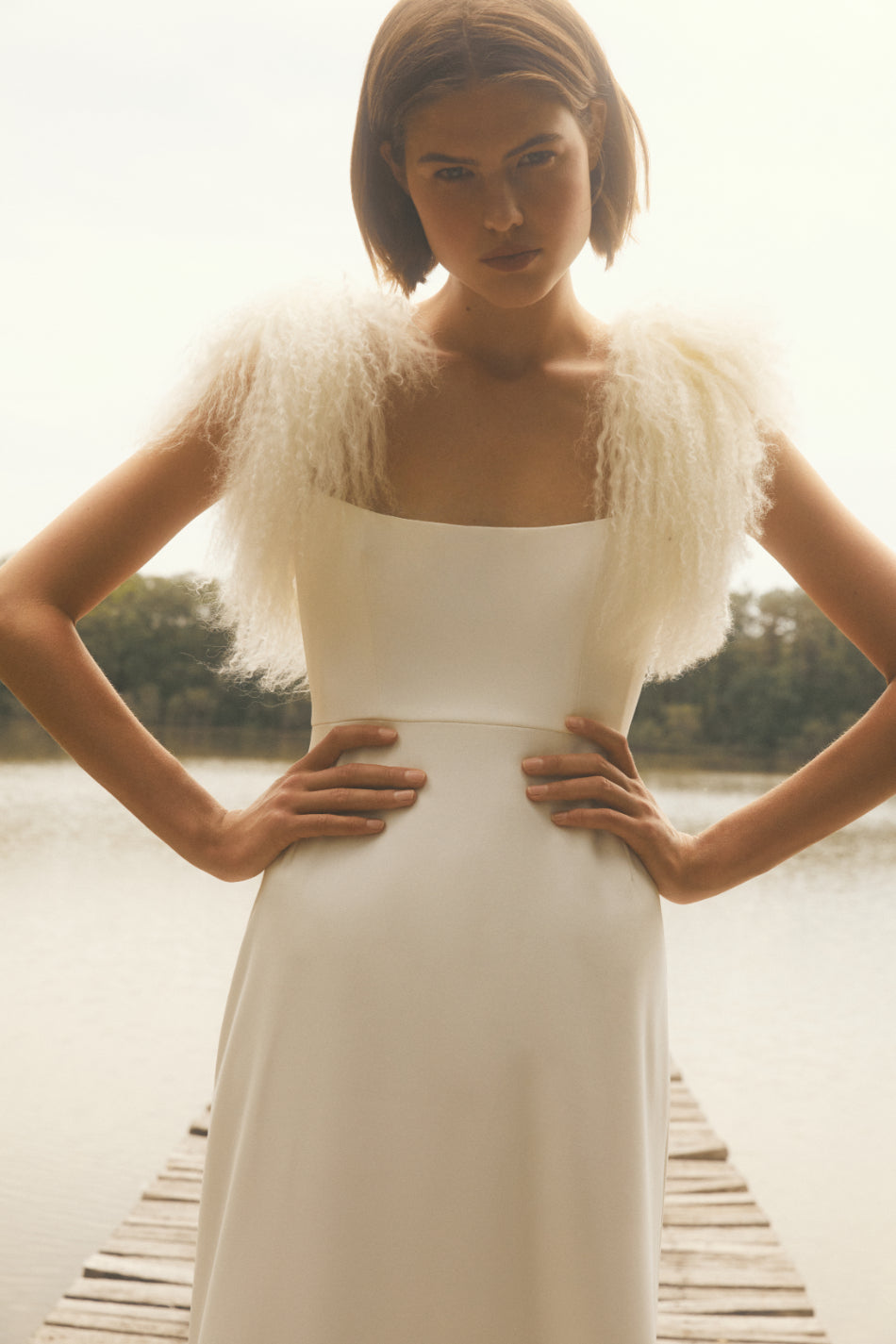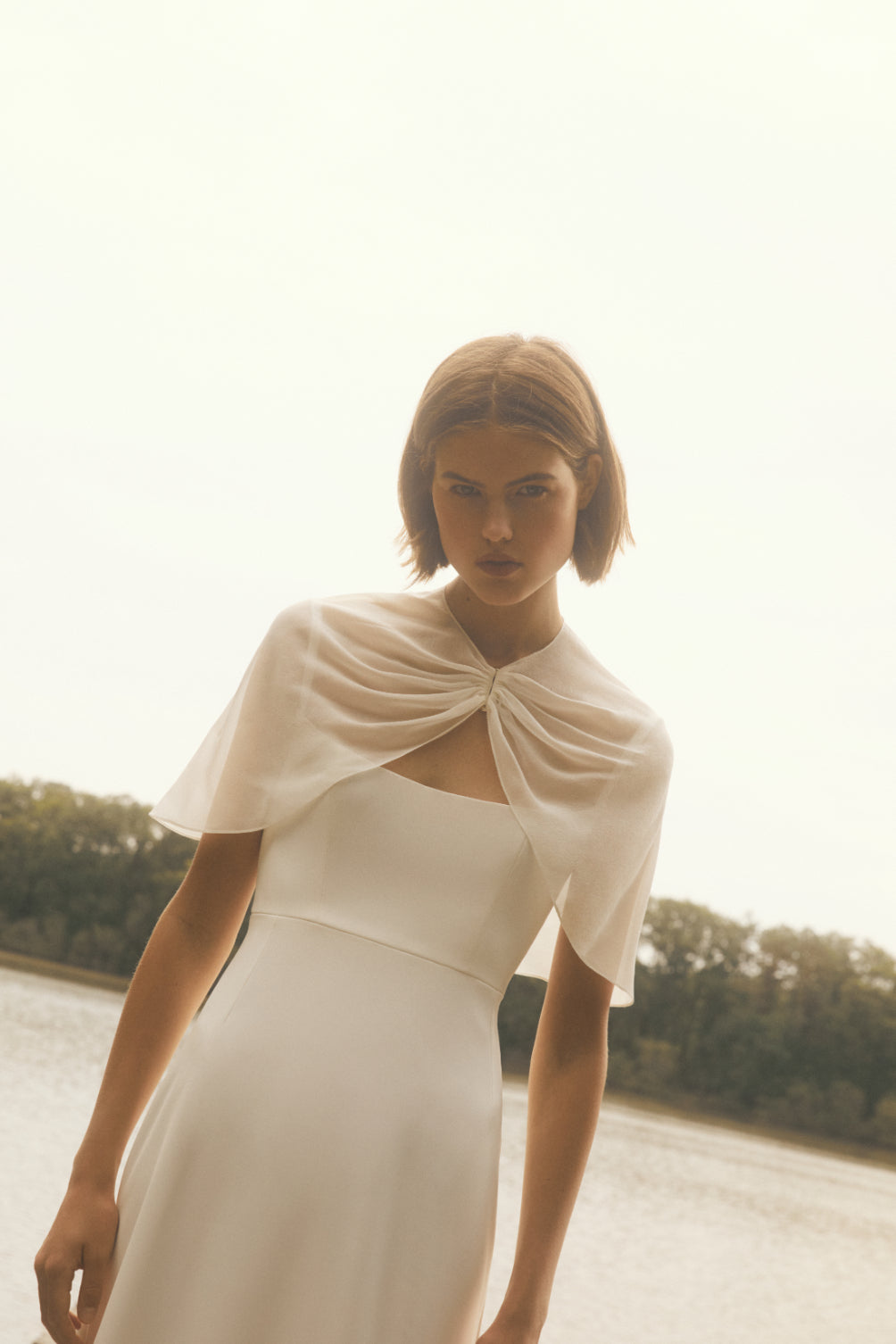 "Simplicity given pride of place"
Named after Greta Garbo, an actress from the twenties and the star guest at Truman Capote's Black and White Ball, this beautifully simple heavy crepe dress reveals women's sensuality.
Greta is presented with the Angelus coat, along with the Lacus and Garbo capes and our hair bolero, Alexandrina.
Heavy crepe corseted dress with fine straps. Straight skirt.
Prendre RDV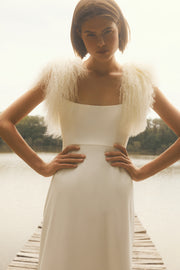 GRETA