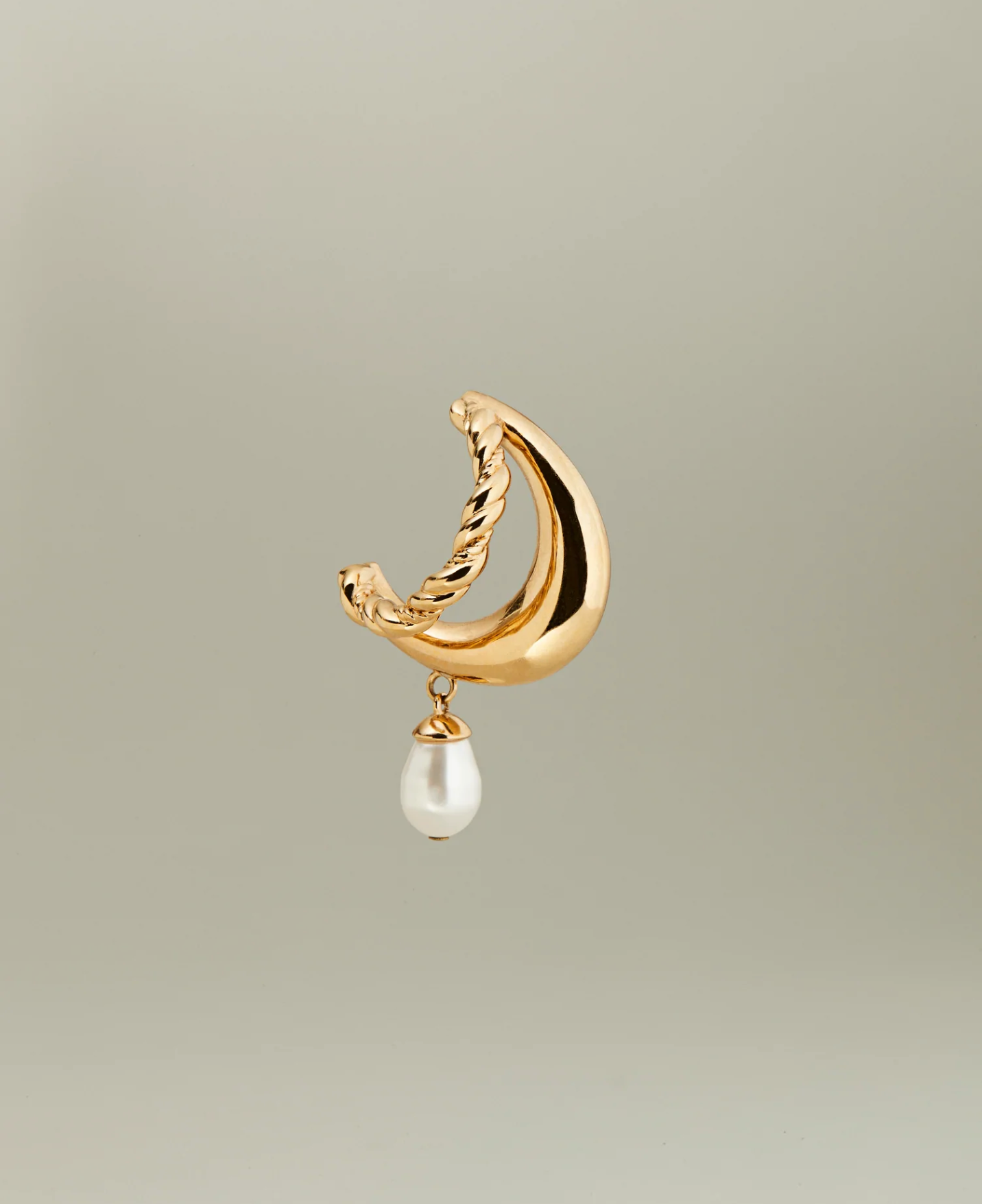 A play of textures, enhanced by a Swarovski baroque pearl, for this refined earring. Please note that the shape of the pearl may differ slightly from one earring to another. Earring sold individually.
Description :
Earring made by hand and dipped in a 24 carat gold bath.
Design :
Product made in Italy.
Additional information :
Weight : 11,90g
Dimensions : 15 x 27 cm
Material : Brass gilded with 24 carat yellow gold.
Attachment : Unpierced earring.