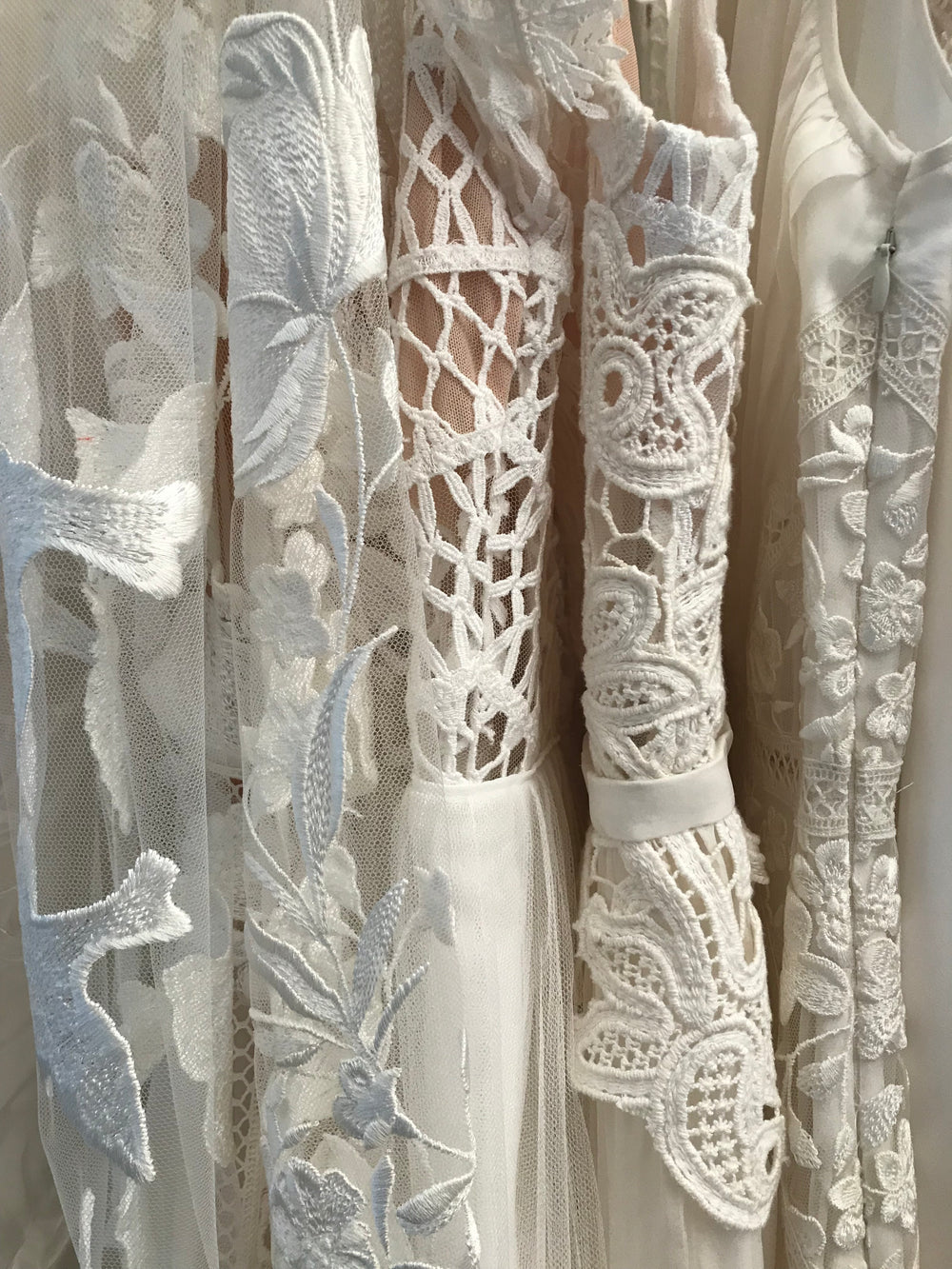 THE CHOICE OF LUXURIOUS FABRICS
Each of our fabrics is selected with extreme care, in line with strict specifications. Natural, fine, luxurious and diaphanous materials are our watchwords. Working with the fabrics is a delicate art that requires the utmost attention to detail. For this reason, our suppliers are passionate craftsmen and women who pass on their exceptional know-how from generation to generation.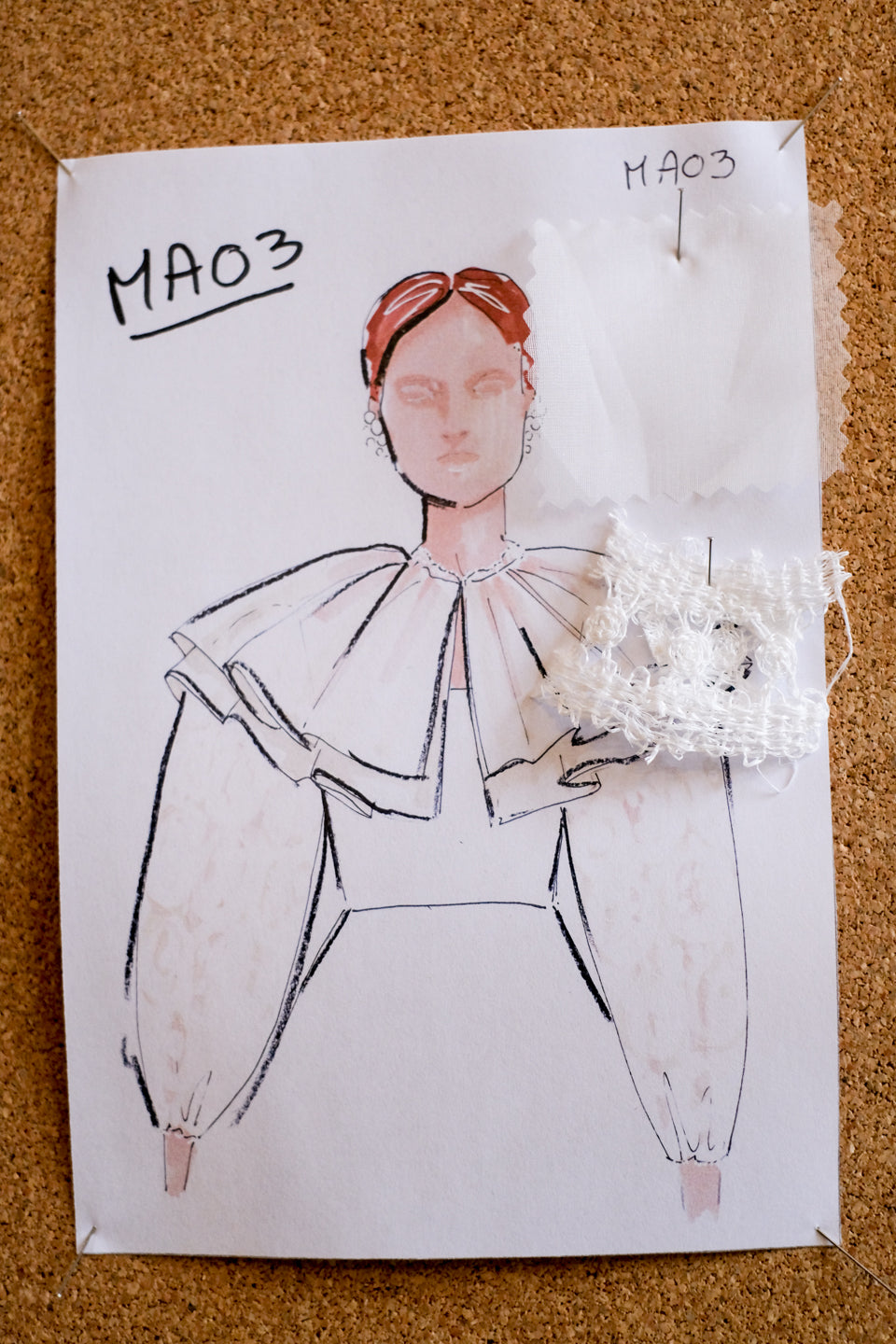 Margaux draws a sketch as the inspiration takes her. It may come from a fabric, a journey or quite simply a cut that she wants to explore.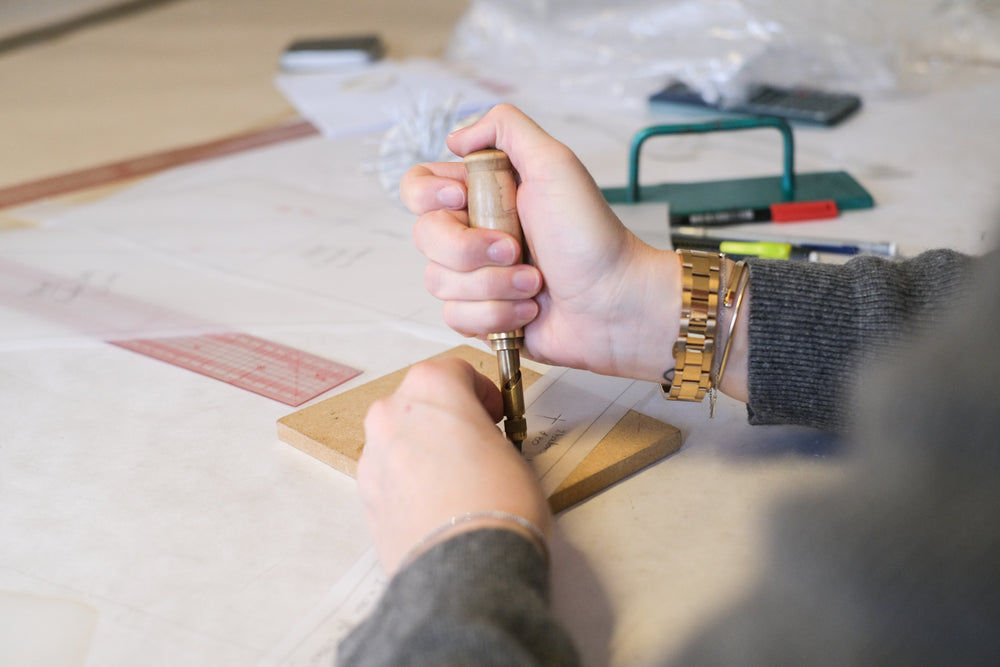 The pattern maker then takes over, working in close collaboration with the designer. She will bring the drawing to life, analysing it and attempting to recreate it in 3D on a model. At this stage, we approve the cut of the dress and placement of the darts.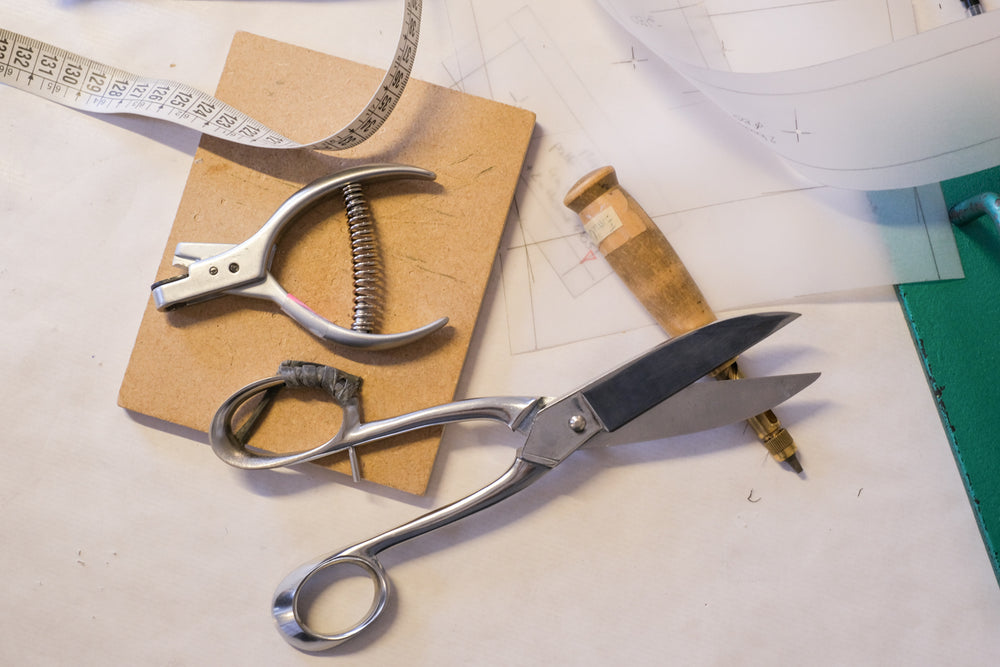 Once the moulding is complete, the garment will be cut, either in a cotton canvas or directly in the actual material. This choice depends on the designs and the fabrics chosen for the dress.
At this stage, the garment is assembled and the choice of the finishes is made. The finishes will contribute to the garment's delicacy and finesse. The finer the material, the more precision is required to assemble the dresses with the utmost care. We work with expert seamstresses who master their art to perfection.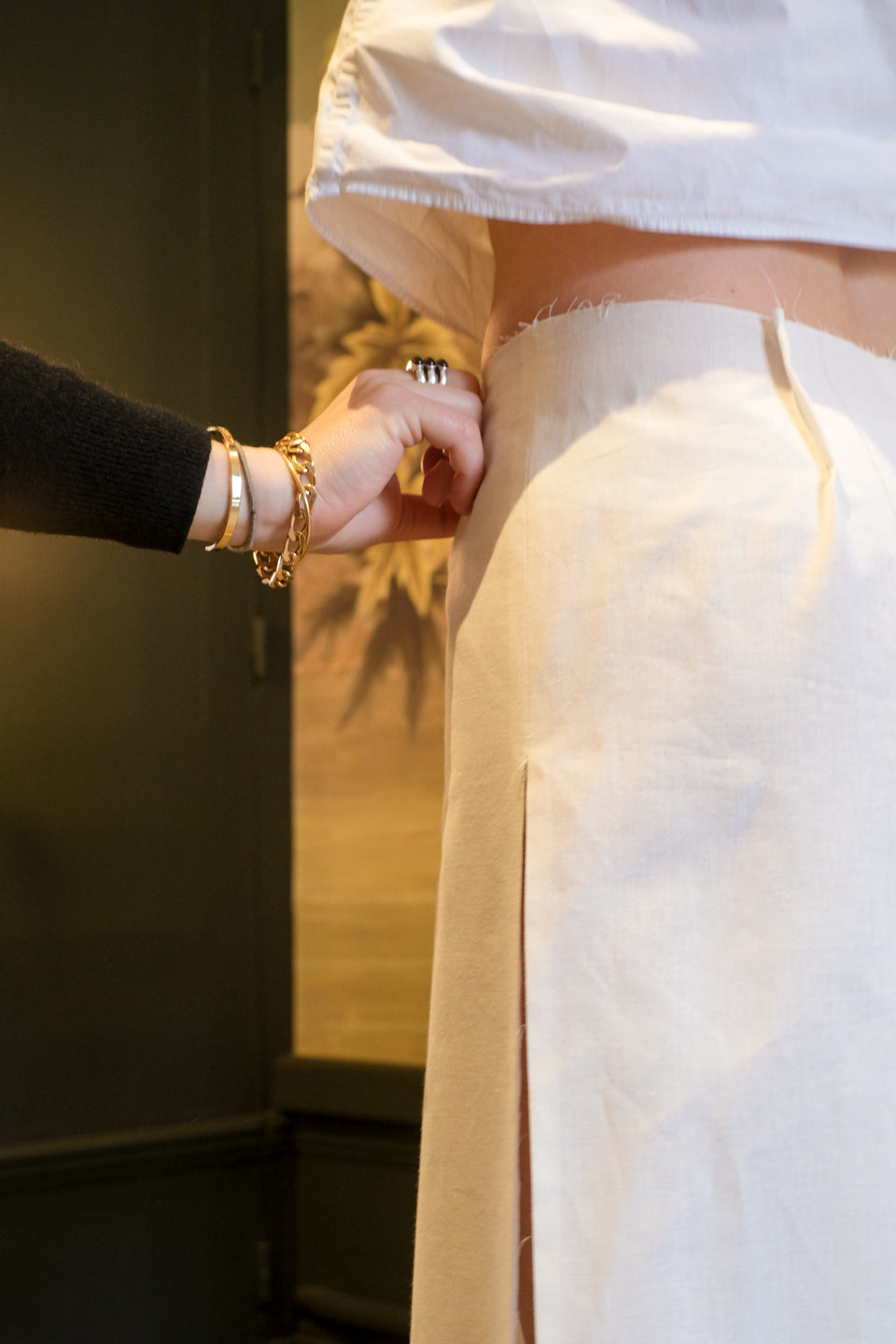 Once the dress is assembled, we can finally admire the result in a fitting session. This is when any adjustments and final details are determined. We may go back to steps 2 and 3 to obtain the perfect dress.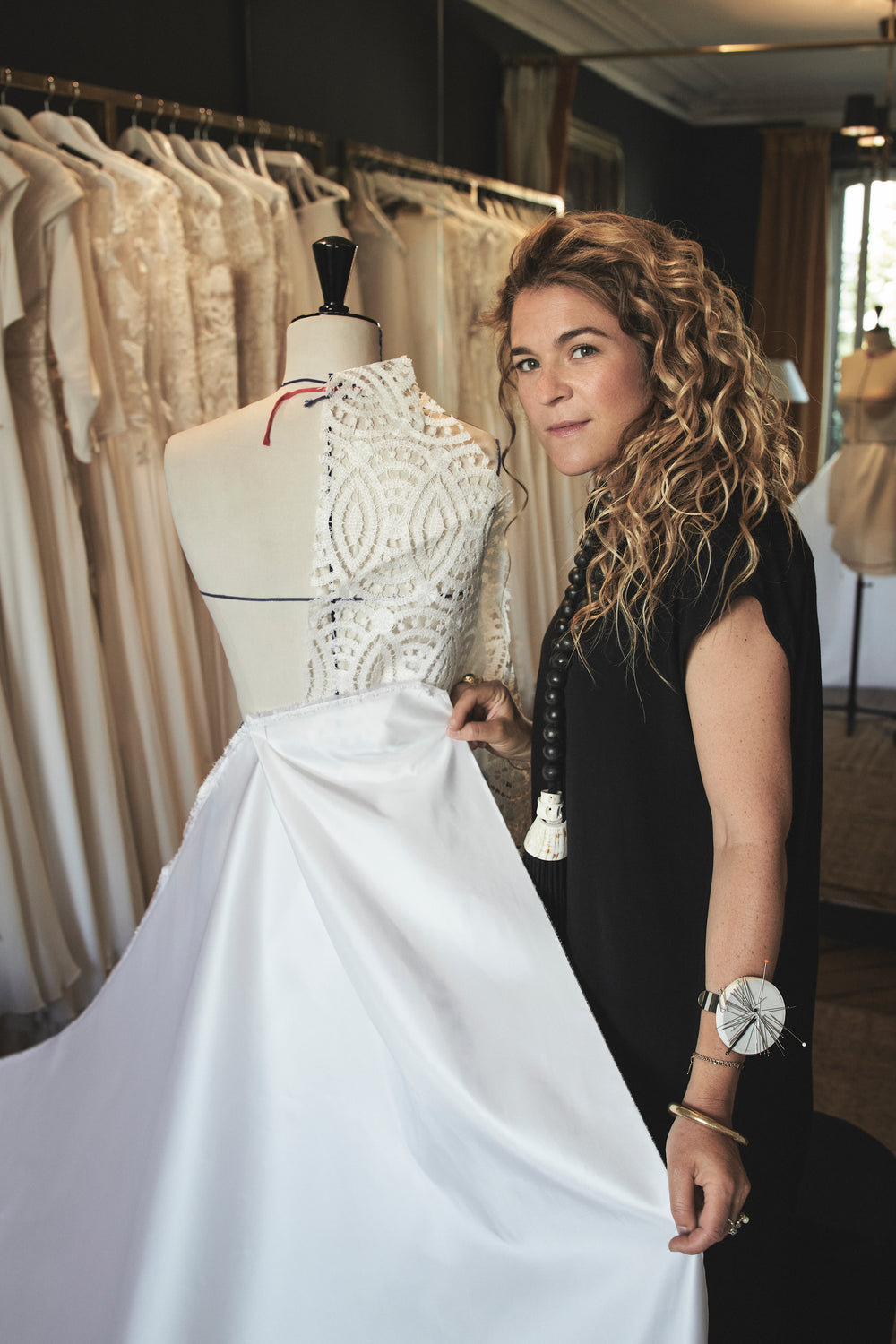 When the design is entirely assembled and approved, the patterns and fabrics are sent to our makers, who will produce all the subsequent orders for our beloved brides.